Interaction with the shareholders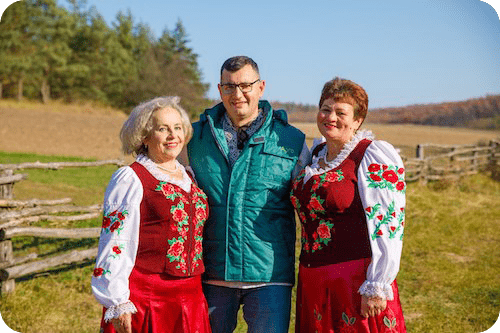 The "TAS Agro" company is a responsible lessee of the agricultural land plots. The agro holding cooperates with the shareholders based on the principles of the transparency, fairness, honesty and openness. "TAS Agro" offers the shareholders the best conditions for a cooperation in the regions of operation.
Our most important principle is: "The transparent conditions of cooperation". The lease agreements with the specified level of the rent and additional payments, which are constantly improving, are concluded and officially registered with each shareholder.
For a convenient interaction with the shareholders, the company representatives - the shares inspectors - work in each settlement. They help to quickly solve all the issues that arise from the shareholders, to communicate with the local residents and identify the needs of the local communities.
Questions/answers
Limited Liability Company "TAS Agro" makes the following additional payments to its shareholders:
A shareholder burial aid: To obtain it, you need to contact the specialists of the unit and to provide the following documents: the death certificate of the shareholder, a copy of the passport of the beneficiary of an aid, an extract from the State register of the civil status acts of the citizens on death (is provided in the Center for the Provision of the Administrative Services).
A reimbursement of the funds for a reregistration of the inheritance: Limited Liability Company "TAS Agro" reimburses the shareholders for the expenses incurred for the independent reregistration of the ownership of the land plots used by the company. In order to receive them, it is necessary to provide the copies of the supporting documents certifying the expenses incurred and to sign the lease agreement.
A remuneration for a conclusion (extension of the validity period) of the lease agreement: When entering into a land lease agreement, the shareholders have an opportunity to receive a remuneration for their conclusion (extension of the validity period). For this, you should contact the specialists of the land department of the cluster. The aid is paid after conclusion of a lease agreement and carrying out its state registration of the right.
A re-registration of an inheritance aid: If the heir of our shareholder has the problems with a re-registration of the inheritance, in particular due to the expiration of the term of acceptance of the inheritance, our lawyers will help. For this, you should contact the regional specialists of the land or legal department, to provide the necessary documents (a copy of the passport and identification code of the heir, a death certificate).